One of the Boston Celtic's off-season changes was Doc Rivers left to the Clipper's will the Celtic's hired Brad Steven's who signed a 6 year 22 million dollar deal.
Steven's was impressive in the NCAA coaching the Butler Bulldogs to 2 NCAA championship games and having an amazing record of 166.49 which is a (.772) rating.
Stevens never had a specific style of play except for grind-it-out, half-court basketball. This past season, Butler ranked No. 219 nationally in tempo, according to advanced statistics. In fact, in six years as head coach, Stevens never had a team that cracked the top 200.
The Celtics, ranked No. 17 in the NBA in pace, so they should be familiar with scoring when the game is slowed down.
Stevens is methodical with his offense. A set can go on for 25 seconds before it runs out of options. Butlers' 2010 Final Four team was ranked No. 5 nationally in offensive efficiency, according to Kenpom.
Patience, discipline and execution are the name of the game in Stevens' offense. Like Doc Rivers, Stevens is clever with his X's and O's.
Here are some animated images of the offenses Steven's had Butler running and with the Celtic's having Rajon Rondo & Kelly Olynyk/Jared Sullinger this play would fit perfect with the team.
Pick and Roll
Pick and Pop
Flex Offense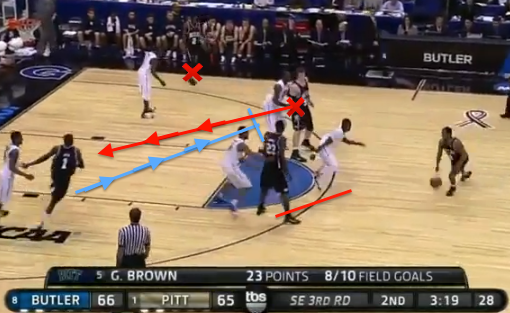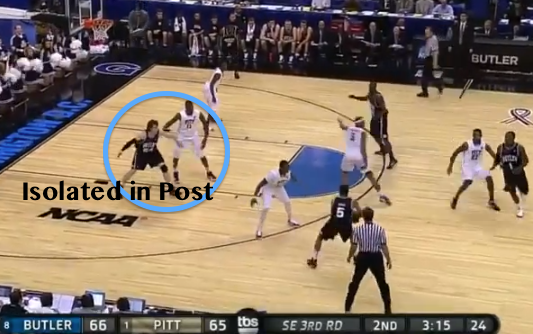 Execution
As you could imagine in each offense having Rondo controlling the floor being able to be the passer that he is will make it easier for the Celtic's to run, With Jared Sullinger and Kelly Olynyk both big men being able to shoot and being dominating inside players it more then fits entirely perfect with our rotation as it gives players like Bradley,Bass,Green and Bogans a chance to rest for the defensive end where there main set is to be.
Braeden Spencer
Boston Celtics writer at Celtic-Nation.com & Page owner of I Bleed Green, I Die Green #Celtics4Life on Facebook.com. Bleed green for life even if we're tanking!
Latest posts by Braeden Spencer (see all)